Our Team
Meet Our Award Winning Team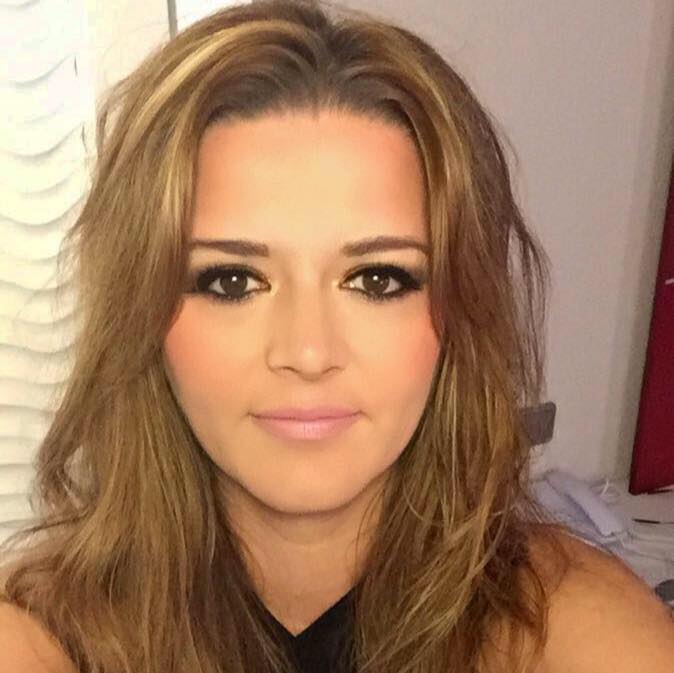 About Vikki (owner)
WINNER UK NAIL PROFESSIONAL 2015
Vikki known as the "Workaholic" has worked in the industry since 2002, She is a Fully Qualified Nail Technician & Beautician,
Vikki Specialises in Nails & Nail Artistry & is the EzFlow Nail systems International Educator, IBD Elite educator, Orly & Nailtiques Educator
Vikki has competed in National & International Nail Competitions and accumulated
32 x Awards Including Winning the titles, UK Nail professional of the year 2015, Scratch Uk Nail Stylist & UK Nail Artist 2010,
Vikki competed in the Nailympics world championships 2011 & brought home a 2nd place in Masters division, & in Sept 2013 she brought home the 1st place Gold !
Vikki regularly writes for magazines, and indstry blogs, she has also appeared on Tyne Tees TV & the Wright Stuff Extra with Gabby Logan
Vikki has Started her Journey as a International Competition Judge

,
Vikki Won Scratch Stars Mixed media tech of the Year 2014,
Vikki Is also a fully Qualified Lash Educator & Illamasqua Make up artist
A fact about Vikki - Vikki Likes to Party (alot) and holiday in Magaluf
---
Cheryl Kindly refered to as "Flossie" is our Head Technician, Cheryl is a Fully Qualified Nail Technician, Ezflow Acrylic Master Technician, Lash Specialist & Beautician , Cheryl has competed in regional & National Nail competitions Cheryl has Now accumulated 5 x Awards ,
Cheryl also won student of the year & 1st Place in the Tynemet Nail Competition 2009
A Fact About Cheryl - Cheryl Likes all things pink & fluffy & currently is into Mermaids
---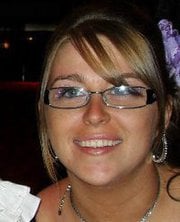 Leanne the "one with the laugh" is our Salon Superviser & Waxing queen, Leanne is Fully Qualified beautician, Nail Technician Ezflow Acrylic Master Technician & HD Brow Pro Stylist, Leanne has worked very hard to be the 1st HD Pro stylist in the area & is taking part in her masters later in 2015, Leanne has undertaken extensive training and Specialises in Eyebrow styling, Lycon Waxing, Leanne is Currently working on a range of new treatments to bring to the salon
A Fact about Leanne - Leanne adores chinese food & gets excited about a takeaway days in advance
---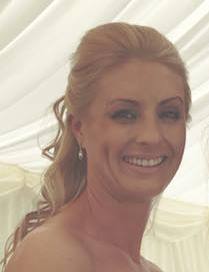 Alex "the posh one!" is a Fully Qualified Nail Technician, Acrylic Master Tech, Lash Technician & Beautician, Alex has worked at top city center Salons, Alex has won awards at the North East nail Competition & competed at National level, alex continues to advance in Acrylic & Gel design
A fact about Alex- Alex was in a girl band & we have photos!!
---
Megan "the Clone"
is a Fully Qualified Beautician & Nail Technician, Hd Brow Stylist, LVL Technician & Lash Technician, Megan is currently is undergoing training in specialist & advanced treatments & working towards her Acrylic Masters
A fact About Megan- Megan loves Goats!!!
---
Tammi "the one with the hair" is Our Massage specialist, Tammi is a Fully Qualified Beautician, Massuse, Lash Technician & Nail Technician, Tammi is currently studying advanced treatments with Comfort Zone & Matis
A fact about Tammi- Tammi won maths student of the year at school but always needs to use a calculator
---
Gemma "the loud one" has worked in the Customer service industry for Many years, Although gemma takes care of our reception & customers
She is also a fully qualified gel Technician & waxing therapist, Gemma has a good knowledge of all the treatments spoilt have to offer & is always willing to help & advise
A fact about Gemma - gemma is a shockingly bad bridesmaid!
---
Livvi "dobby"
is a Fully Qualified Beauty therapist, Livvi is Currently studying level 3 beauty therapy, She is fully qualified in Nail Enhancements pedicure, Manicure & gel treatments
---
Jenna is a Fully Qualified Beauty therapist & Lash Techncian & beauty therapist, Jenna is fully qualified to level 3 & is currently working on new treatments for the salon
---
emily
is one of our newest therapists she is currently studying level 2 beauty therapy & nail technology, emily is qualified in manicure, pedicure & gel nails
---